A Letter to Myself in 2018
On your best days, you are unstoppable, open-minded, loving, wise and fiercely kind. Stay this way.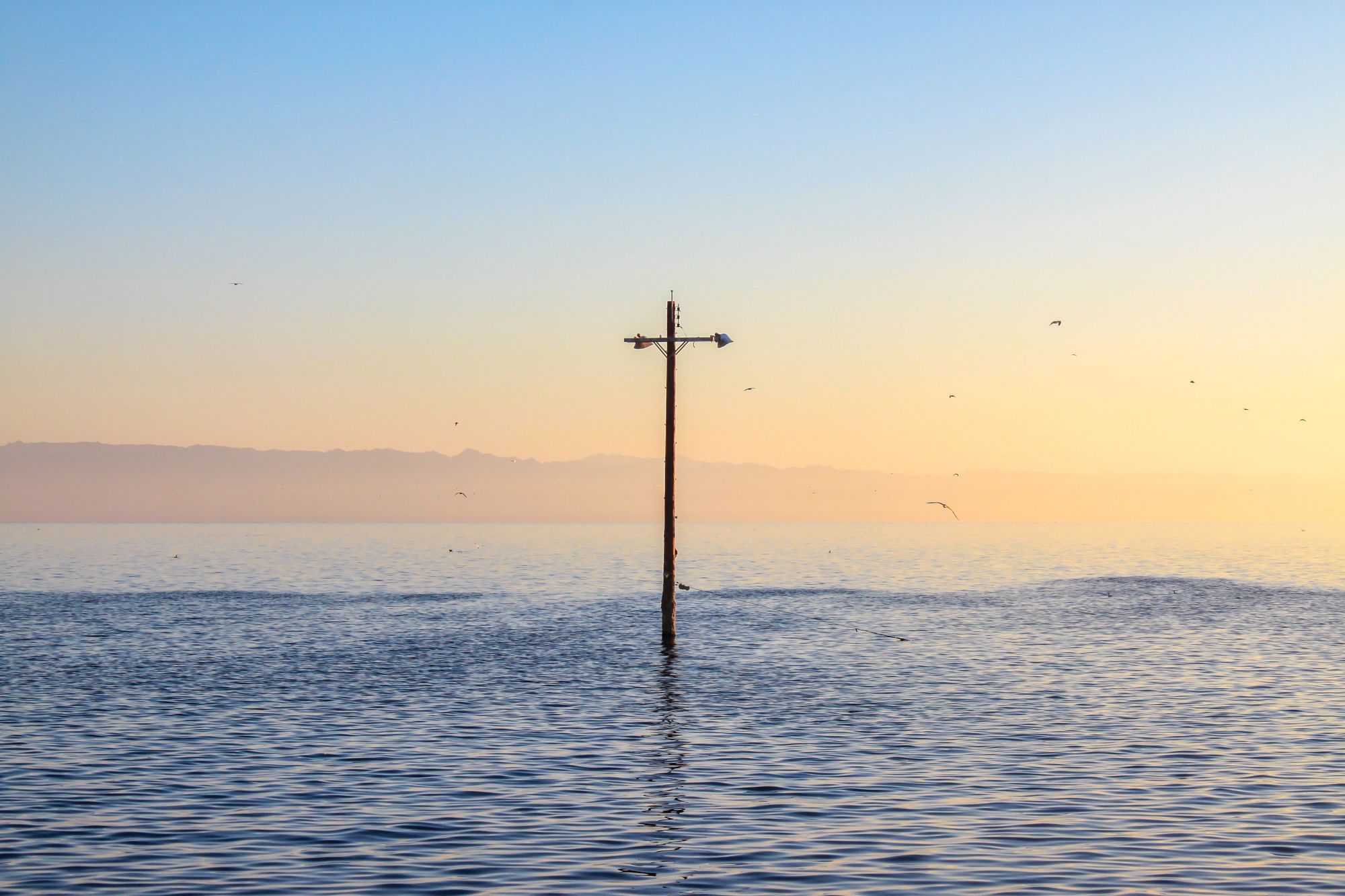 Dear Sartaj,
We meet again. Doesn't it seem like we spoke just a few weeks ago? Well, it's been a year already and I wanted to check in with you. I've been seeing you from the sidelines on all those long lonely nights you filled with work, ideas and then poetry. I spoke with you whenever you needed my counsel but this week you give yourself at the end of each year is always special.
Thinking with yourself is a gift that has always been well received. And I hope you continue to give yourself whatever it is you are most in need of.
"Someone who loved deeply has left us."
Sometime during this year, you said if these words became your eulogy you would have lived enough and well. This moved me. I know you think deeply about death, what dying does to us and your time here… Does remembering your fragility help you put things into perspective? We all have the same end so I wonder what choices you will make to take us there. I hope you hold true to your aspiration of loving deeply. It will require you to confront your own suffering and those of others. Do not look away or distract yourself then. This discomfort with feeling pity or acting with compassion can later manifest itself as privilege or hatred. Do not allow this to happen to yourself.
See where this pain takes you. You will be kinder for it.
What about your heart? Have you been able to rebuild your home?
Nothing can erase the past but time gives us opportunities to make new happy memories over the old painful ones. It may not always make sense but this is how life works. It has taken you your entire life to get to know the real you or at least welcome him home unapologetically. This self-love can be challenging and difficult at times but it must be done. I know you wouldn't give up on others so please refuse to give up on yourself and trust this process.
But remember, you are a good man and nothing more. Be compassionate with yourself too and recognize that not everyone who shakes your hand is a well-wisher or friend. Love and friendship are two-way streets and others must be prepared, just like you, to do whatever it takes to honor them. You cannot go where you need to be with the ghosts of those who you loved and those who chose to harm you weighing you down. Learn to let go so you can rest. There is more love waiting for you on the other side.
You have already seen this first-hand in your small efforts to bring joy to your family. This new bridge you are building towards them is different from those of your childhood. It is fully aware of your selfishness, frailty, humanity, and finiteness. Age now lends strength not weakness to this bridge. I hope you will continue to do more things that raise their quality of life and open them up to new bias-altering experiences. Yes, we can always learn to be better.
You have regained your strength since we spoke last year but I have seen you still struggle with your weaknesses too. I hate to bring you bad news but saying this out loud will help. I promise.
Life is unfair by design. The world is full of people who lie, steal, cheat, harm, exploit and even kill others while leading a good life. It shouldn't be like this but it is. I know you wish those who did you wrong were wronged too so they could feel what you felt but life isn't that obvious or just. So please do not hold out for the universe to restore your faith in it. The truth is a few privileged humans have the wealth, power and ability to intervene and materially affect someone else's life but this effort requires destructive intentionality. This is not the person you are nor someone you should ever aspire to be. Besides, you've already begun to realize that forgiveness has more to do with yourself than others. It brings you peace and freedom from attachment. All those dreams and hopes that you had pinned on someone else get laid to rest when you forgive them. And this is how you must learn to sever yourself from those who do not deserve you. Only then will something better have an opportunity to enter your life.
"The entire world recognizes me. There isn't another as lonely as me."
I paused when you first heard this couplet from Ahmad Nadeem Qasmi. It may have been said twenty years ago in Dubai but it felt like he was talking straight to your soul. If you believe you are a mirror to those around you then poetry has become a mirror to yourself. It is joyful to see you learning and stretching yourself with the wisdom of hundreds of lovers, mystics, and skeptics. They have all moved and challenged you to become kinder and more reflective. This mindfulness is a worthy pursuit in and of itself so do not feel guilty. You know words have the ability to outlive us and impact others beyond the conventional limits of space and time. So, please write that book you always wanted to next year. It will probably change your life.
2019 will be a milestone year for you. You turn thirty in April and will need to learn to love your wrinkles and stray white hairs. I remember you had a plan for life when you were twenty and not everything you wanted then has been realized. You are still not a billionaire. You do not have your home yet. Life rarely works exactly as we want it to but that doesn't mean the past decade has been any less extraordinary. You have become fully aware of both your gifts and your flaws. Be grateful for the clarity they have brought you and it will serve you well your whole life. Take these lessons of your youth and keep pushing onwards. You still have so many new wonderful experiences to look forward to. And I know forty seems too far away on the horizon to discuss now but time speeds up as we age so try to be more present and slow things down. Your attention and emotions are your only currency. Who you choose to spend them on are critically important daily choices so please make them responsibly. You will thank me for this lesson next year.
On your best days, you are unstoppable, open-minded, loving, wise and fiercely kind. Stay this way. But know you have so many avenues to improve and show up as your best self. Keep asking probing questions that deconstruct your own worldview and expose you to truths. And keep trying to detach your sense of self-worth from externalities. Being true to yourself and at peace is an everyday choice you're making towards internal happiness so focus on your self-discipline. The alternative is to give in to anger and disappointment. This will only exhaust your limited time and energy. You are better than this.
However, some things are better the more they stay the same so please keep watching life happen all around you. Your ability to both live with joy and watch it unravel joyfully is special. I don't know anyone else with this gift so make sure you use it enough. Life has a daunting habit of hurling stones at things that shine. Be unapologetic about your nature and carry on the difficult work. I can't wait to see where this long road will lead us, my friend.
"You will understand my heart bit by bit. After all, a home is opened to a stranger with delay."
I think this was what we needed to hear the most this year. And it applies as much to ourselves as it does to the strangers we welcome into our lives. You are still making this home. It requires tremendous care and a lifetime. But do not fret about completing it because the right stranger will jump in to help.
Breathe. I believe in you.
All my love,
Yours.